Census Challenge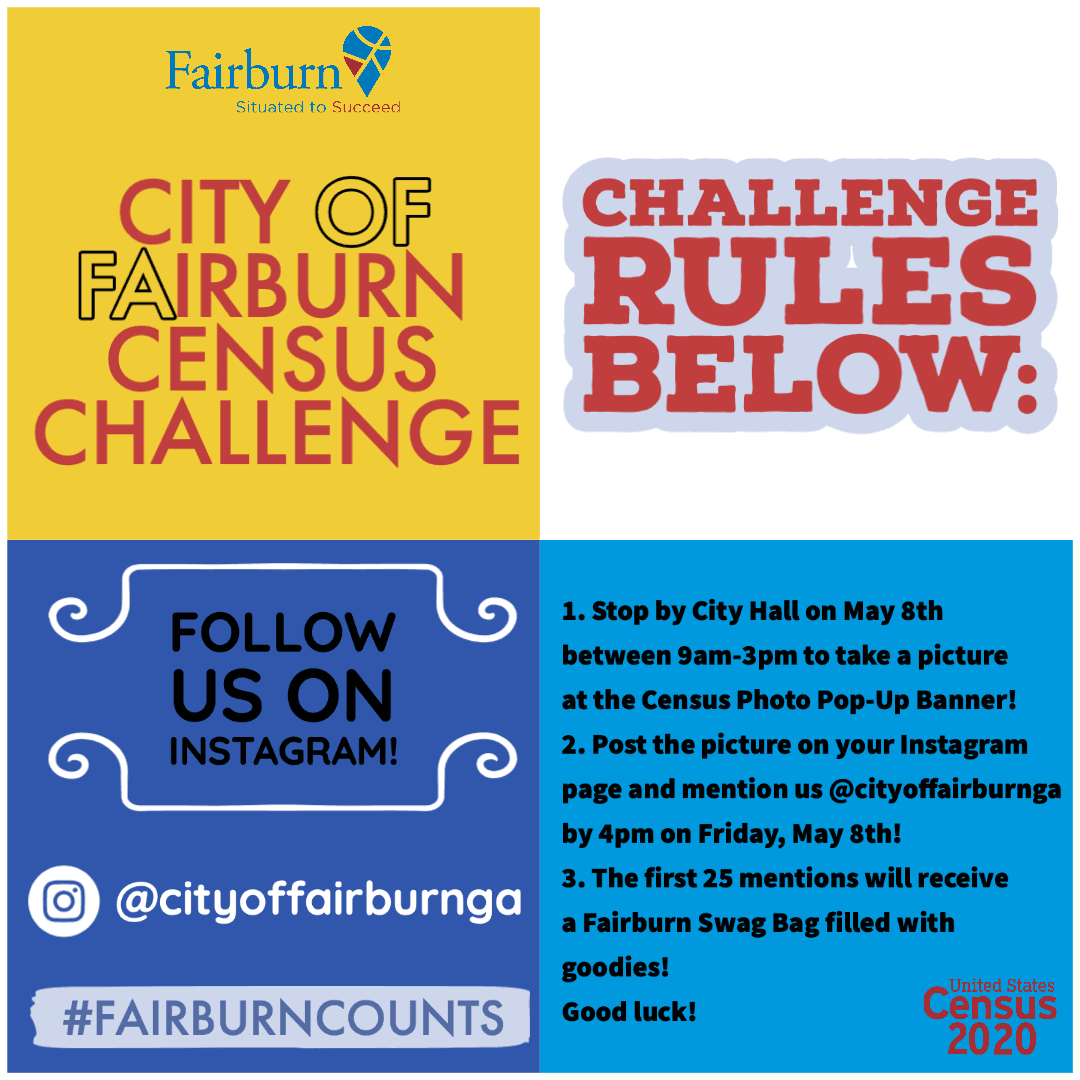 Challenge Rules:
Stop by City Hall [56 Malone Street] on Friday, May 8th between 9 am – 3 pm to take a picture at the Census Photo Pop-Up Banner!
Post the picture on your Instagram page and mention us @cityoffairburnga by 4 pm on Friday, May 8th.
The first 25 mentions will receive a Fairburn Swag Bag filled with goodies!
Winners will be announced Wednesday, May 13th.