Awards

Government Finance Officers Association
Distinguished Budget Presentation Award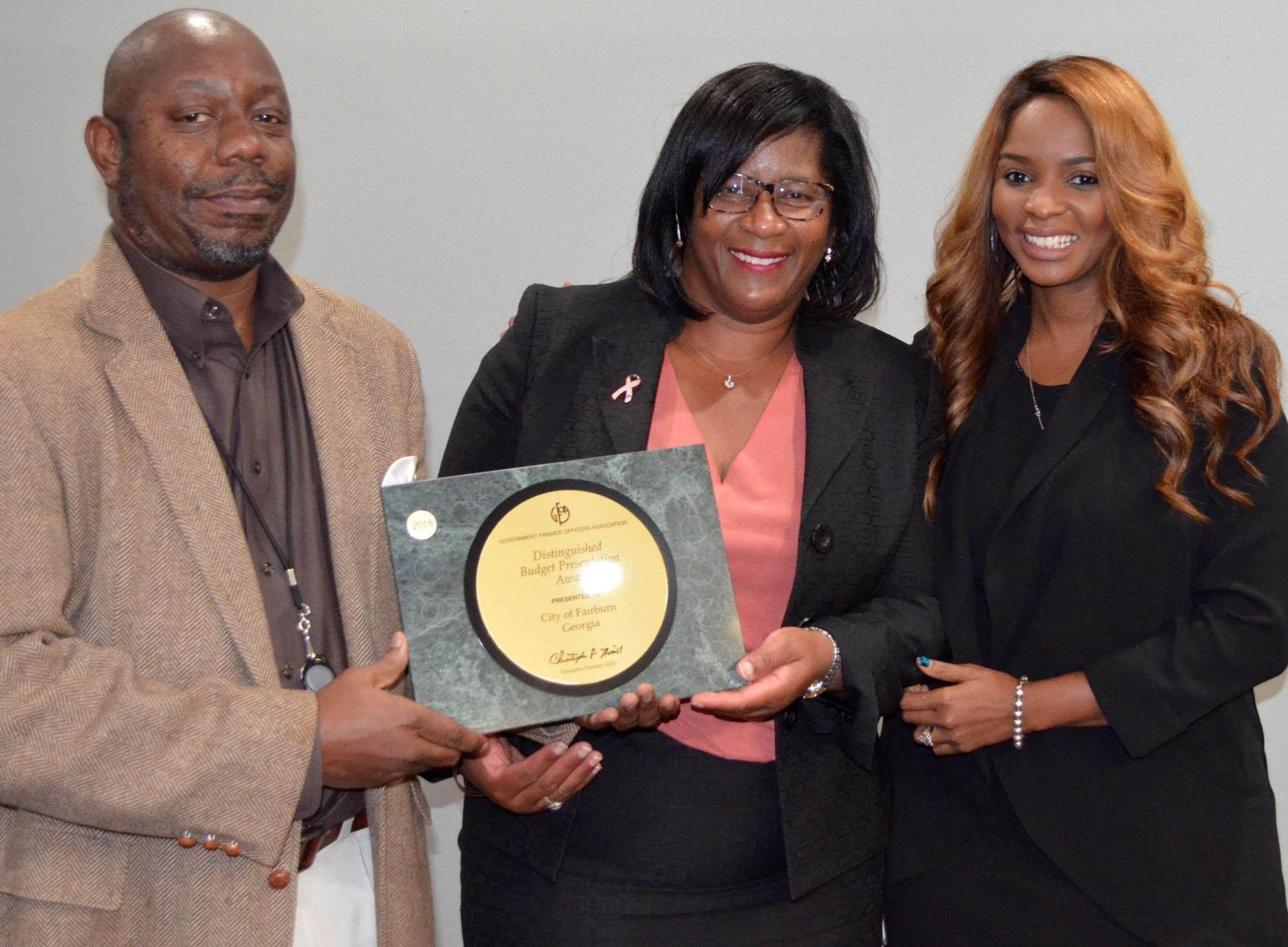 ((Left-right) Rodrique Taylor - Budget Consultant / Analyst, Angela Jackson - Finance Director (both of City of Fairburn) and Althea Philord-Bradley - Director of Finance and Accounting - College Park, GA.)
On October 14th at the City of Fairburn City Council meeting, the City was presented with the GFOA's Distinguished Budget Presentation Award for its budget.
The award represents a significant achievement by the city. It reflects the commitment of the governing body and staff to meeting the highest principles of governmental budgeting. In order to receive the budget award, the entity had to satisfy nationally recognized guidelines for effective budget presentation.
There are over 1,600 participants in the Budget Awards Program. Award recipients have pioneered efforts to improve the quality of budgeting and provide an excellent example for other governments throughout North America.