Fairburn Feature: Fairburn Aims to Enliven Downtown as City Grows!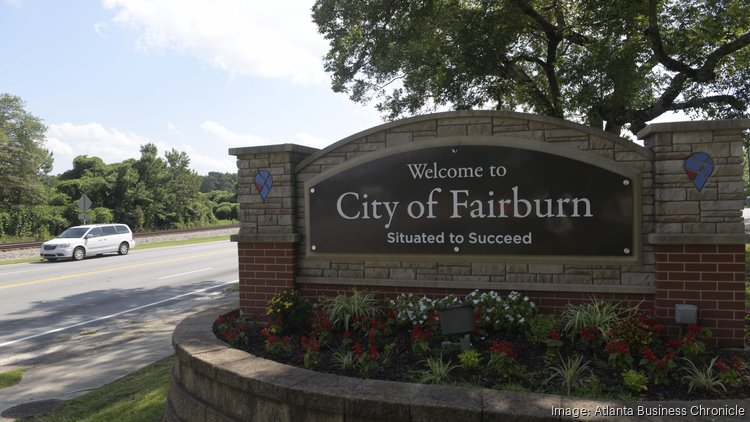 The City of Fairburn is proud to have been featured in the Atlanta Business Chronicle for our work towards enhancing our downtown district. Mayor and Council, City Administration and our Economic Development Department are dedicated to adding new places for the City's growing population to live, work and spend time with one another.
Downtown Fairburn comprises a few blocks centered around Broad and Campbellton streets, which are lined with buildings erected more than 100 years ago.
A handful of shops and restaurants have claimed those historic sites, while others sit empty with obscured windows. Downtown's core is divided from residential neighborhoods by railroad tracks. Reaching the city center on foot from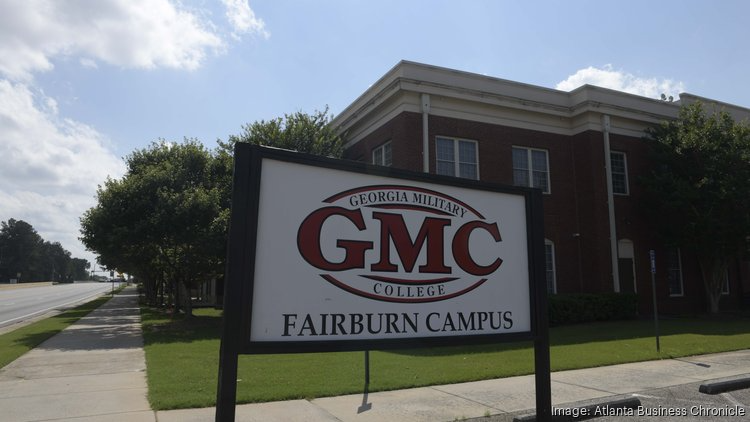 its education campus — composed of Georgia Military College and STEM school Global Impact Academy — involves a half-mile trek along a busy highway.
In years to come, Fairburn's quiet downtown could blossom into a live
lier, more walkable district. Local officials are working on several initiatives to enhance mobility and add new places for the city's growing population to live, work and spend time with one another.
The renewed push to enhance its downtown coincides with strong population growth in Fairburn and other cities on the Southside. The city is now home to roughly 17,000 people, a 200% increase since 2000, according to the U.S. Census, and another 7,000 residents are anticipated during the next 20 years.

"The downtown community is essential for our neighborhoods," said Sylvia Abernathy, economic development director for Fairburn. "People want an area where they can enjoy the amenities of a larger city in their own communities."
Landing businesses
In 2003, Chris Wiley opened his third location of Oz Pizza at the corner of Broad and Campbellton streets when Fairburn didn't have anything akin to a casual spot to grab a New York-style slice.
Wiley saw untapped potential in the city at a time when most restaurateurs were focused on other parts of the region. The restaurant now draws weekend crowds from Peachtree City, Newnan and other nearby communities. "On a Friday or Saturday night, we can't get any busier," he said.
Wiley recalls snagging the Fairburn space for $3 per square foot, a steep discount from the $16 he paid for his original location in downtown Decatur in 2000. Even 10 years later, Fairburn still offers a lower entry point for business owners to rent space or even buy their own.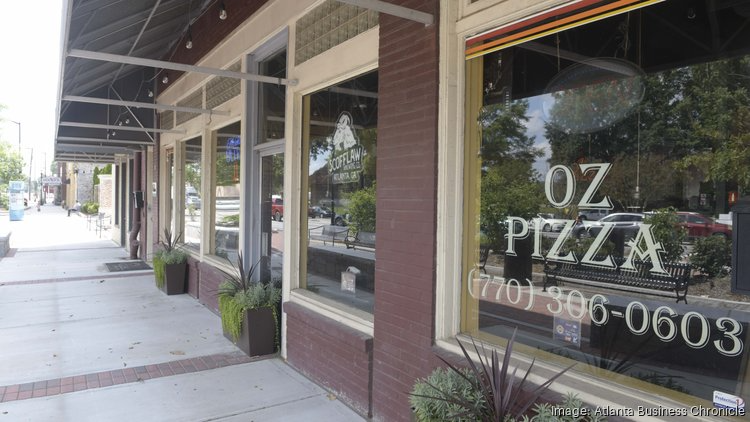 Despite the city's growth, nearby storefronts have struggled with vacancies over the past couple of decades, Wiley said. Some property owners aren't willing to reinvest in buildings, while prospective tenants prefer to avoid the perceived risk of locating in a lesser-known area, he said.
Fairburn is working with property owners to inject life into empty buildings, Abernathy said. An example can be found at a former antique shop, which will soon be used as a temporary art installation. The owner is looking at filling it with a fresh food market and community kitchen in the future, she said.
"It just takes time for success," Wiley said. "Fairburn will get there, and it's a great city as-is. We've just got to get the right businesspeople and leaders to collectivity be on the same page to make it happen."
Expanding Fairburn's downtown
Fairburn is investing in pedestrian-oriented projects in hope of boosting the appeal of living, working and visiting downtown. The city has widened sidewalks and added new crosswalks along Broad Street. It's also turning an overpass into a walkway for pedestrians to go between either side of the railroad tracks.
Atlanta Regional Commission recently awarded Fairburn with a $200,000 planning grant to examine ways to unite downtown and the education campus. The study will focus on providing pedestrians and cyclists with comfortable options for traveling between the two areas.
City officials are trying to spur new development by the campus, which they envision becoming a gateway into downtown. Georgia Military College is next to a large unused parking lot, which the city envisions becoming a mixed-use project with apartments, townhomes, retail and additional education buildings. A business incubator is also planned on the campus.
Fairburn has identified several downtown sites for new single-family homes, townhomes and apartments to rise. The area could support up to 675 residential units over the next 20 years, according to a master plan completed for the city.
Developers are increasingly adding residential units within walking distance of shops and restaurants across metro Atlanta. The combination can help drive retail sales by creating built-in customer bases. "It's part of our retail strategy," Abernathy said, "to recruit some of those amenities that make communities thrive."
CLICK HERE OT READ THE FULL ARTICLE ON THE ATLANTA BUSNESS CHRONICLE WEBSITE!