Solid Waste Management Plan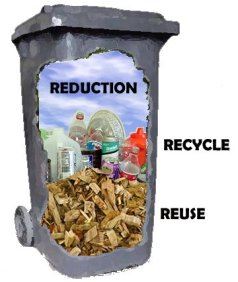 Fairburn is updating the City's Solid Waste Management Plan. The purpose of the Plan is to outline how the City will manage solid waste over the next 10 years based on population growth, economic circumstances, and other demographic trends. The Solid Waste Management Plan estimates the amount of waste currently being disposed of in the City. The plan also identifies programs and services that would reduce the amount of waste being transported to and disposed of at landfills.
5 Main Elements of the Solid Waste Management Plan
Waste Reduction
Waste Collection
Waste Disposal
Land Limitations
Public Education and Involvement
Included in the plan is an inventory and assessment of programs related to each element listed above. The City has identified needs and goals related to each element and how projects will be funded and implemented to achieve these goals.
The public involvement element of the plan is intended to gather input from the public on how the City can better address the concerns of residents with regard to solid waste.
Public Involvement
Public involvement is an integral part of any City-wide plan. The Solid Waste Management Plan will be discussed at public meetings on August 7 and 13 at City Hall. View a draft of the Solid Waste Management Plan (PDF).
Residents are encouraged to provide input and comments on the plan or about solid waste in general. You may do so by attending any of the public meetings.