Third Fridays on Main Street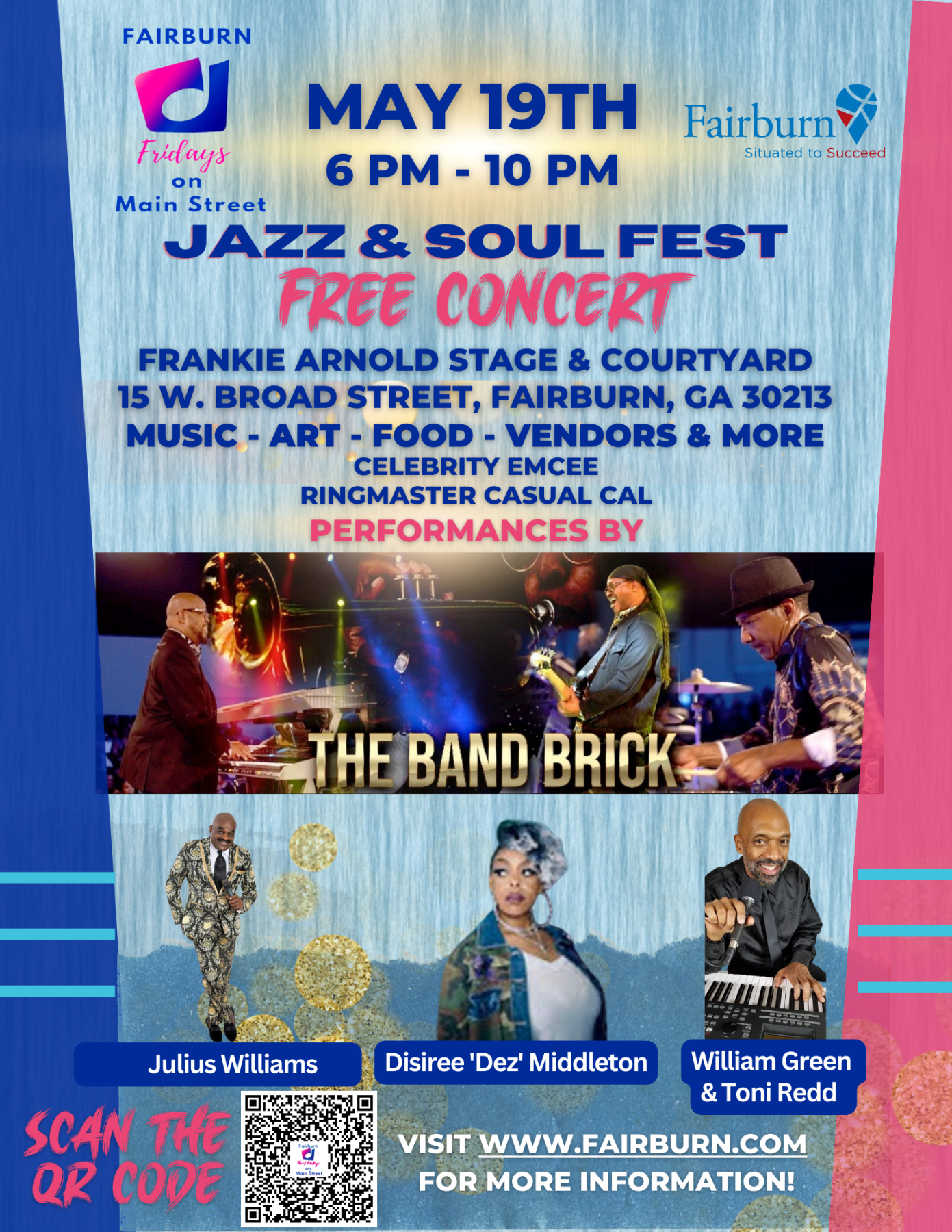 Fairburn's Third Friday events are held monthly to bring citizens out to the City's downtown area and to promote local businesses, showcasing the city's emerging arts and entertainment. The event features local and national acts on the third Friday of each month, in the heart of downtown Fairburn.
Attendees also enjoy food trucks, vendors, kid zone, games and a gaming truck, prizes, and canvas art.
Third Fridays on Main: Performers, vendors, and sponsors interested in participating should email sabernathy@fairburn.com.
CLICK HERE FOR THE VENDOR APPLICATION