Short Term Rental Properties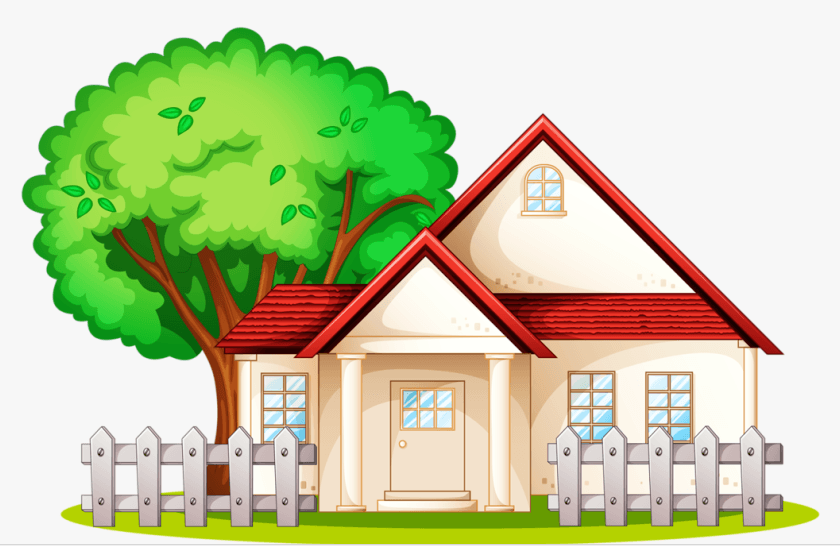 A short-term rental is when a property owner rents out their property, or a permitted part of their property (such as a bedroom), to a guest for a short (24 days or less) period, up to a cumulative total of 180 days in a calendar year. Short-term rentals are usually facilitated using online companies such as Airbnb, HomeAway, or VRBO (Vacation Rentals by Owner), and other similar websites.
Thank you for your interest in becoming an operator of a short-term rental property in the City of Fairburn. With this industry's dynamic growth worldwide, communities like ours have become destinations for families seeking home comforts while they are away from their homes.
We hope this site will walk you through the process of becoming a licensed operator of a short-term rental. We understand that many homeowners who begin this process have never operated a private business, and the process may seem complicated. We assure you, we have streamlined the process and have an excellent team ready to assist you.
Please use these tools to get you started, and we wish you much success in your new venture.
Forms & Documents

Document

Short Term Rental (STR) Zoning Verification Form

PDF Online

Once approved for a Short Term Rental, then proceed to contact the Fire Marshall to schedule an inspection

Fire Safety Checklist
PDF

Once fire inspection is approved

, then proceed with completing the STR Permit Application and Occupational Tax License Application
Short Term Rental Permit Application and Sworn Acknowledgement
PDF
Occupational Tax Form
Online

Resources

Notice of Short Term Rental
PDF
Short Term Rental Ordinance
PDF
Please Note: All applications must identify a Local Contact Person to be considered complete and processed. By signing the application, the Local Contact agrees to be available and responsible for addressing issues or emergencies during any Short-Term Rental stay—including those where the STR Owner is not present.

A short-term rental hotline has been established for residents and guests to offer fast assistance in resolving a short-term rental ordinance violation.
Fairburn's STR 24/7 Hotline: (770) 738-9565
FAQs
Short Term Rental
Single-family and residentially zoned properties are allowed to be used for short term rentals. This includes the following zoning districts: AG (Agricultural) , R-1 (Single-family Residential), R-2 (Single-family Residential), R-3 (Single-family Residential) and R-4 (Single-family Residential).
The complete ordinance can be found at the end of this guidebook, or you can find it online on Fairburn's website: www.fairburn.com.
Your first step will be to meet with the Planning and Zoning Office to obtain a short term rental affidavit for your property. The next step will be to set up a site inspection with the Building Official and Fire Marshall. Finally, you will apply for your STR permit and occupational tax license.
The number of people who can rent your home, or occupancy, will be set by the Building Official. The occupancy rate shall be limited to two (2) adults per bedroom plus an additional three (3) adults for the short term rental property. The occupancy rate only applies to short term rentals. The bedroom(s) shall be inspected by Building Official prior to issuance of the issuance of the short term rental permit.
Each owner of a short term rental is required to designate a Local Contact Person (must be age 25 or older) who has access and authority to assume management of the property. The Local Contact Person is the primary liaison between the city officials, including code and law enforcement, and will be required to provide their contact information. Local Contact Persons are required to respond to violation notifications 24 hours a day, 7 days a week, and within two (2) hour of being notified of a complaint.
No, owners may retain a managing agent, managing agency, operator or representative to serve as the Local Contact Person. However, the owner is ultimately responsible for compliance with all the requirements of the law governing short term rentals.
No problem. Notify the City of Fairburn Occupational Tax License Office in writing immediately upon a change in the contact information for the Local Contact Person.
No vehicles of any type shall be parked on the City right of way or along any roadways at any time. Vehicles shall be parked on designated hard surface areas including gravel, concrete and asphalt; no parking on the grass or dirt. Parking in enclosed garages is permitted. A breach of these parking requirements may result in a violation under the ordinance.
A notice from the STR owner must be mailed to the closest ten (10) surrounding property owners that are located on both sides, directly to the rear, and directly across the public right-of-way of the STR property to inform the property owners of the STR. This letter will include the name and contact information for the Local Contact Person and the 24 hour hotline that citizens can call to report a complaint. The hotline will document the complaint and contact the Local Contact Person to help resolve the concern. If the complaint is not resolved within two (2) hours of being notified the short term rental may be issued a violation.
Judicial penalties for violations cited by the City of Fairburn are outlined in detail in the STR Ordinance and include citations issued in any twelve month period: 1st violation = $250 fine; 2nd violation = $500 fine; 3rd violation = $1,000 fine and revocation of the business license for 24 months.
Residences found to be in non-compliance with the regulations will be issued a citation that is subject to a judicial penalty of $500 with the fine compounding daily for every day the property is marketed or rented after the citation.