Vendor Fees & Application

Become a Vendor
Join the Fairburn Farmers Market as a vendor! If you offer locally grown or locally made products, we invite you to apply to be part of our vibrant market! The market has space for 25 vendors each week.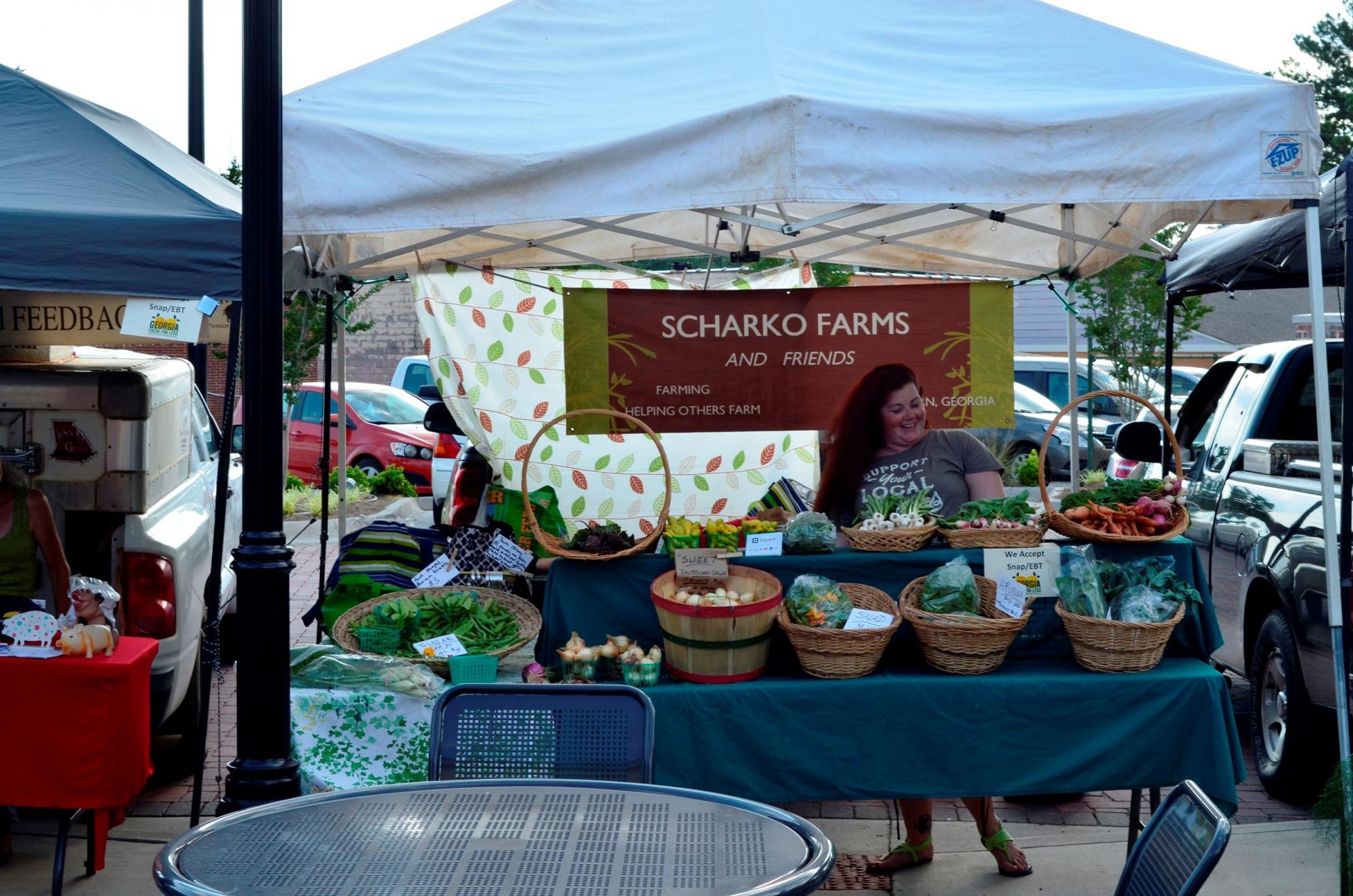 Vendor Application
Market Rules & Regulations
Vendor Fees
| Fee Type | Early Bird (prior to May. 1 2019) | Fee |
| --- | --- | --- |
| Application | No Fee | $20.00 |
| Season Pass- Growers | $100.00 | Not Available |
| Season Pass: Non - food producers | $250.00 | Not Available |
| Weekly Booth | Not Available | $10.00 per market |
Fairburn Farmers Market accepts EBT!
The Fairburn Farmers Market has partnered with Wholesome Wave Georgia for the 2018 market. This partnership will allow us to accept and double each federal nutrition assistance benefit (SNAP aka Food Stamps) dollar spent at the market. Every nutrition benefit spent at the Fairburn Farmers Market becomes two dollars for the shopper and for the market vendor. This means more money for farmers and more Georgians gain access to good, wholesome, and locally grown food. Shoppers may only spend their dollars on food products. Hot foods served to be eaten at the market and other non-food items (soaps, arts, crafts, etc.) do not qualify for participation in the program. Participation in the Wholesome Wave program is voluntary for vendors.