Fairburn Main Street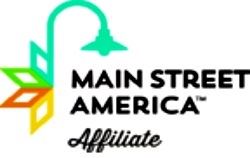 Fairburn Main Street was created in 2017 (Press Release 2017) as a part of the Georgia Main Street program. It was designed to encourage investment into the Historic Downtown area, the program in conjunction with the Downtown District Authority (DDA) purposes to support business owners with resources to leverage local assets; to enhance local enterprises and community placemaking from a cultural and architectural basis.
Fairburn's Main Street relies on the National Main Street's Four-Point Approach to enhance organization, promotion, design, and economic development for its local-area merchants: https://www.mainstreet.org/home.
Proximity to many of the places to live, work, and play make Fairburn's Historic Downtown an emerging destination point. Centrally, located along Hwy 29, beloved restaurants and shops line the downtown community offering visitors and patrons alike hometown charm, minutes from neighboring retail vistas in Peachtree City, South Fulton, and Palmetto.
Vision for Downtown Historic Fairburn
Promote economic development strategies within the City of Fairburn to revitalize Fairburn's downtown by coordinating and implementing creative placemaking initiatives, supporting economic development, as well as enhancing pedestrian-friendly infrastructure.
Main Street Mission Statement
Main Street Fairburn will cultivate economic development in downtown Fairburn as a central business/retail district. While strongly promoting Arts and Entertainment and historic preservation, involving business owners, governmental agencies, educational leaders, developers, residents, and the overall community.
Main Street Board of Directors
| Name | Term Expires |
| --- | --- |
| Rhonda Appleby | |
| Danita Jones | |
| Paris Hill | |
| Isriel Young | |
| Mika Smith | |
| Kimberly Bracey | |
| Leonte Benton | |