Runoff Election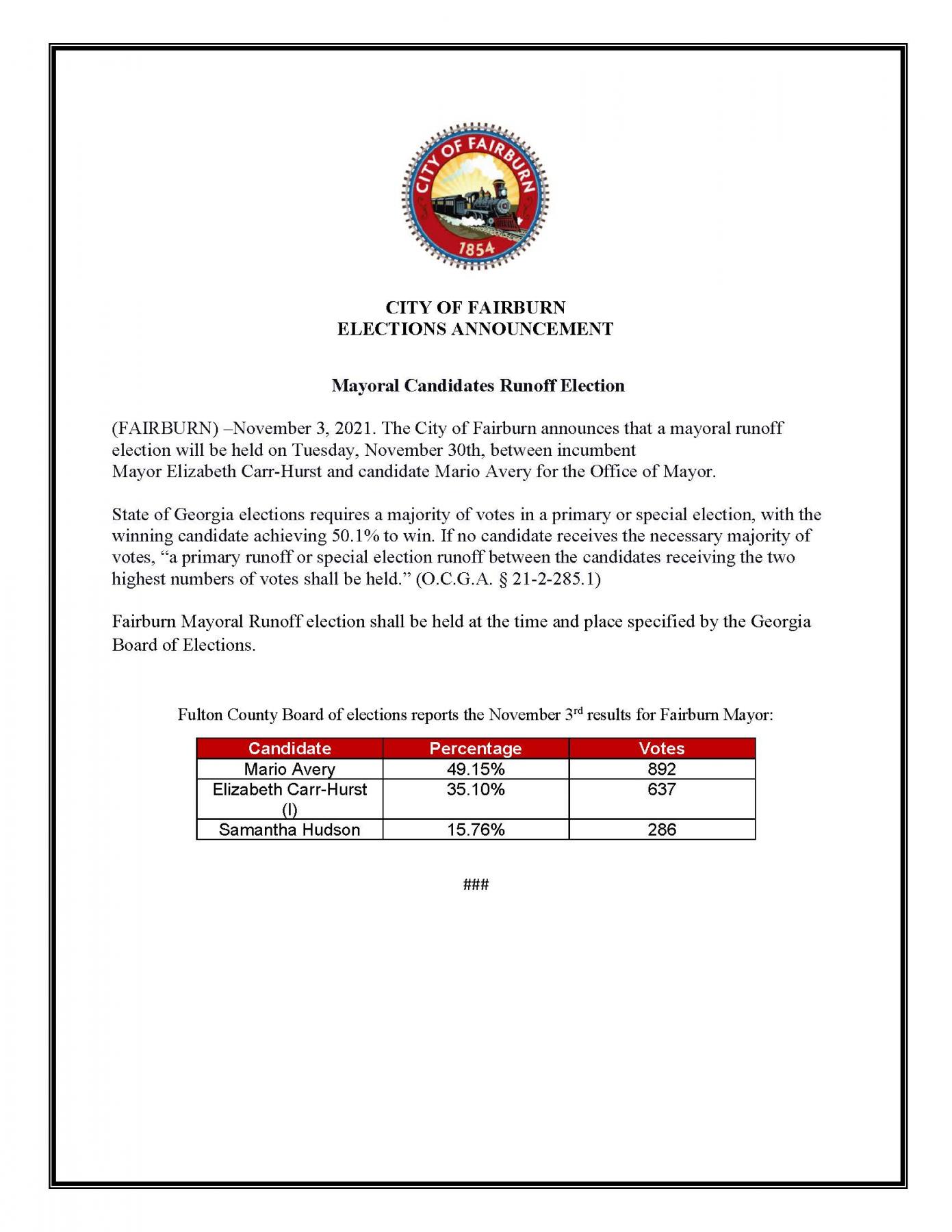 CITY OF FAIRBURN
ELECTIONS ANNOUNCEMENT
Mayoral Candidates Runoff Election
(FAIRBURN) –November 3, 2021. The City of Fairburn announces that a mayoral runoff election will be held on Tuesday, November 30th, between incumbent
Mayor Elizabeth Carr-Hurst and candidate Mario Avery for the Office of Mayor.
State of Georgia elections requires a majority of votes in a primary or special election, with the winning candidate achieving 50.1% to win. If no candidate receives the necessary majority of votes, "a primary runoff or special election runoff between the candidates receiving the two highest numbers of votes shall be held." (O.C.G.A. § 21-2-285.1)
Fairburn Mayoral Runoff election shall be held at the time and place specified by the Georgia Board of Elections.
Fulton County Board of elections reports the November 3rd results for Fairburn Mayor:
| | | |
| --- | --- | --- |
| Candidate | Percentage | Votes |
| Mario Avery | 49.15% | 892 |
| Elizabeth Carr-Hurst (I) | 35.10% | 637 |
| Samantha Hudson | 15.76% | 286 |
###