Third Fridays on Main Street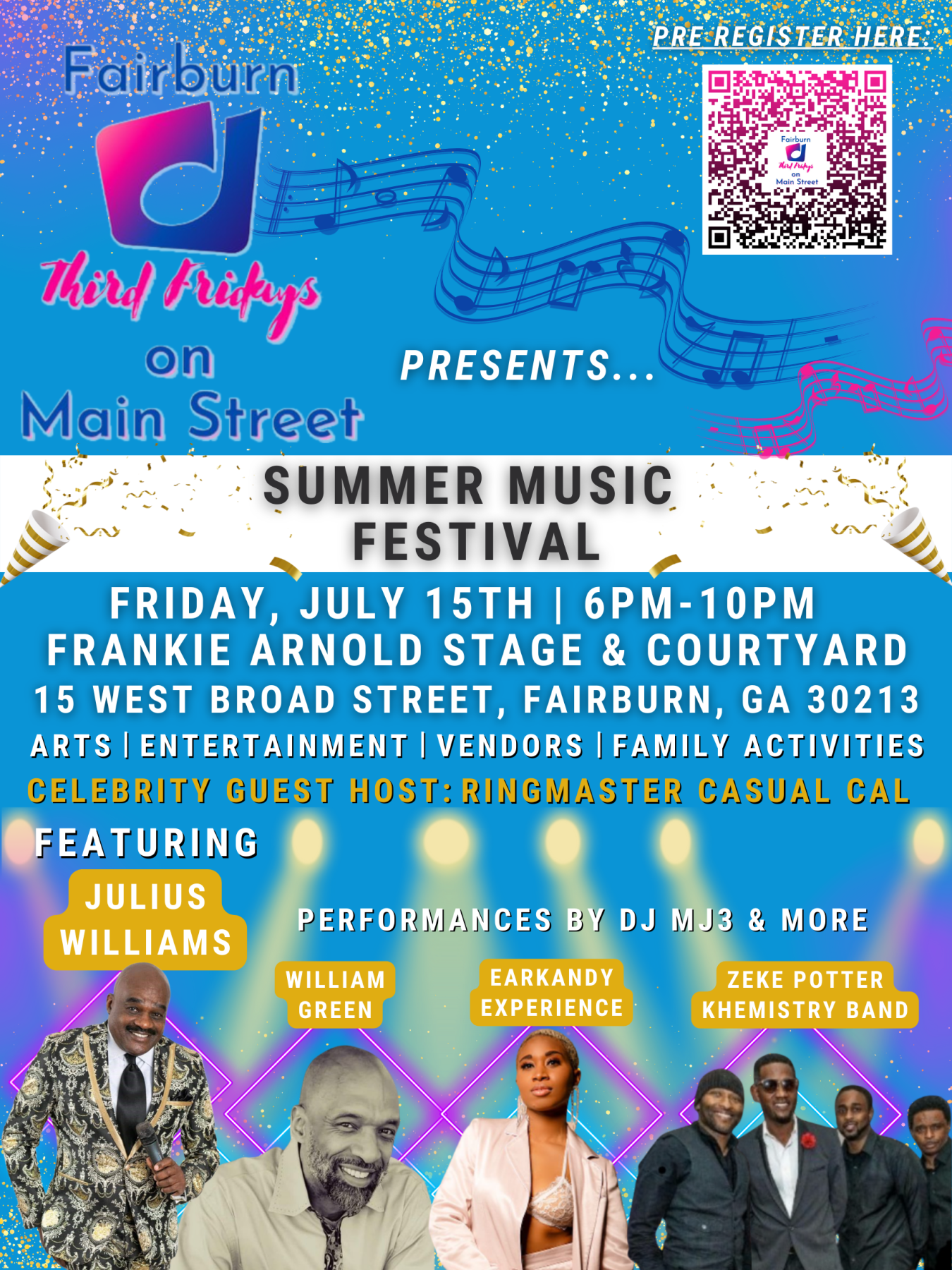 Get ready for a night of live performances, family activities, vendors and a celebration of the summer! Join the City of Fairburn for an evening of entertainment and family fun at Third Fridays on Main Street presents the Summer Concert Festival on Friday, July 15, 2022 from 6:00PM - 10:00PM at the Frankie Arnold Stage & Courtyard, located at 15 West Broad Street, Fairburn, GA 30213.
This Summer Concert Series brings together people from all walks of life to celebrate the summer through live performances, delicious food, and amazing vendors. And it's free and open to the public!
Fairburn's Third Friday events are held monthly to bring citizens out to the City's downtown area and to promote local businesses, showcasing the city's emerging arts and entertainment. The event features local and national acts on the third Friday of each month, in the heart of downtown Fairburn.
Hosted by celebrity guest Ringmaster Casual Cal, this month's performers include:
Julius Williams
William Green
Ear Kandy
Khemistry The Experience
DJ MJ3 and more!
Attendees will also enjoy food trucks, vendors, kid zone, games and a gaming truck, prizes, and canvas art. Bring your families, friends, blankets and lawn chairs for this awesome event!
Third Fridays on Main: Performers, vendors, and sponsors interested in participating should email sabernathy@fairburn.com.
Attendees are encouraged to Click Here to pre-register for the event or scan the QR code: